Thanks to thebookishunderdog for nominating my blog and me, it's much appreciated. 🙂
The Rules:
Write a post to show your award.
Thank whoever nominated you and provide a link to their blog.
Give a brief story of how your blog started.
Give two pieces of advice to new bloggers.
Select 15 other blogs you want to give the award to.
How My Blog Started.
I started the blog due to my love of books however the actual timing of me entering the blogging community and starting my blog was down to the death of my dog 'Sully'.
I enjoy reading but never really bothered with Goodreads or reviewing but I'd setup a Twitter account (@SarcasticEnigma if anyone wants to follow me) around October last year and tweeted alot about what I was reading. I became more active on Goodreads in December and started entering the giveaway contests and updating what I was currently reading and was lucky enough to win a couple of the giveaways. After I'd finished reading the first book I'd won I checked out the Goodreads page for it and there weren't any reviews so I thought OK, I'll review it, it's only fair as I'd won it and to my surprise I found I liked writing the review. After that I predominantly reviewed all the books I was reading this year along with writing some reviews for books I'd read in the past.
No one I know really likes reading and they don't read the same books I do either (I'm a fantasy fan) and I'd started thinking about taking my reviewing to the next level and was seriously considering starting a book blog but wasn't sure if it wouldbe for me or not and in the end my fear of failure both that I wouldn't enjoy it and that no one would want to read what I wrote won out and I put the idea away.
A couple of weeks later though, fate played a deathly hand and Sully took ill, she had to be put down and I wasn't in a happy place (animal lovers and anyone with pets knows they are a big part of your life). I have a habit of over thinking things and I needed to take my mind of things, gaming and music weren't helping but reading was still escapism for me and I started rethinking about a book blog, as I'm writing this on my own blog you know I started one! 🙂
I got over my fear of failure and decided that if no one read anything I wrote or followed the blog it didn't matter as I was starting it for myself, decision made I had to start thinking up a name and browsing the different blogging formats. I finally settled on WordPress and found the theme I liked, it's quite simple looking but I think it looks smart and then I was left with choosing a name. I've got tattoo's, enjoy books and people class reading as a 'geeky' hobby and thus approximately 7 weeks ago TheTattooedBookGeek was created. I think the name is quite cool but any opinions on the name of those who read this are more than welcome. 🙂
Advice For New Bloggers: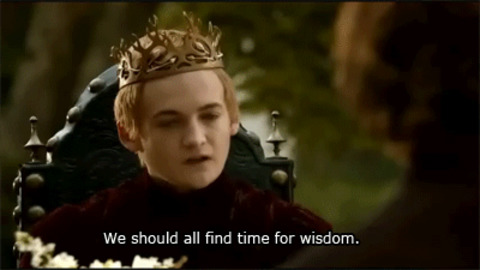 (I've only been blogging for 7 weeks so I'm not sure I'm a suitable blogger to offer advice but I'll try my best to offer you some sage like wisdom).
1.Write for yourself:
It sounds strange so I'll elaborate. Anyone that's read my blog knows that I'm not the most eloquent writer around, I don't use many big words, I use shorter paragraphs and I tend to keep my reviews quite simple, it's how I am and it's how I naturally write and talk so I'm hoping my posts come across as genuine as I try my best to use my own 'written' voice. If I used lots of big words in an essay style it wouldn't be natural to me, I wouldn't enjoy writing like it and it wouldn't be genuine to me whereas with others that more elaborate style is how they are. So write posts how you feel comfortable writing them and no matter what type of blog you have it's yours, just be yourself.
2. Have fun and blog for yourself:
Blogging shouldbe fun, if you don't feel like posting on a day then don't, when things are fun you enjoy them more, if you lose that enjoyment then things aren't as fun or fulfilling and you end up not wanting to do them. So just have fun and write and post whatever you want, whenever you want but also blog for yourself, don't worry about followers, comments and likes on your blog/posts as in time they will come.
The rules state I should nominate 15 other bloggers but I'm not going to do that, hey, rules are merely guidelines meant to be broken! 😉
No, in all seriousness, I did a tag yesterday and it was my first time where I actually tagged other bloggers and feel tagging again today would be to soon as I don't want to interfere when they have posts and reviews to write so I shall tag my followers, bloggers who have commented and/or liked my posts and anyone else who reads this and wants to take part. A cop-out I know but I'm male so it's to be expected. It's also the blogger recognition award and you all deserve some recognition for making me feel welcome in the blogging world.