I was tagged by The Awkward Book Blogger. Thank you kindly and apologies it's taken a few days for me to do the tag, I've been rather busy and I also had a review I needed to write, Sharp Ends by Joe Abercrombie, it's now posted, please all feel free to check it out after you've read this! 🙂
But I've now got some spare time while I decide what to read next, so I'm going to answer the secret questions about being a book blogger.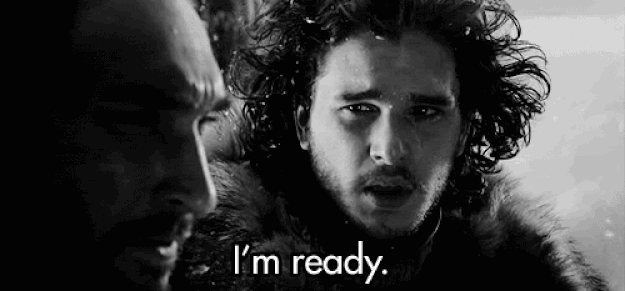 How long have you been a blogger?
Approximately  8 weeks, I'm still a blogging baby!
At what point do you think you will stop?
I'll stop when I lose enjoyment in blogging and when it starts to feel like a chore instead of fun.
What is the best part?
Being able to write about and review the books I read and talk about books/reading as not many people I know read so it's nice to be part of a community that enjoys reading.
What is the worst thing?
Before I publish a new review/blog post, thinking, is my review/blog post good enough?!?
How long does it take you to find/create pictures to use?
Not long, I search for pictures/gifs on a specific subject and then choose which I personally like the best.
Who's your book crush?
Alas, I am far to old to have a crush on a book character! 😉
What author would you like to have on your blog?
Only one! Well that's diabolical and I refuse to obey the rules, instead you can have a list:
-John Gwynne.
-Glen Cook.
-Joe Abercrombie.
-Mark Lawrence.
-Peter V. Brett.
-Miles Cameron.
-Justin Cronin.
-Stephen King.
What do you wear when you write your blog?
Hhhmm! Seriously!
This may well shock you all but I wear clothes when I write my blog! I know a world breaking shocker of a revelation right!
Nah, I'm a casual guy so it'd be jeans, a t-shirt (usually a band or WWE one) and trainers, sorry ladies I'm not a dapper, sophisticated suit wearing gent!
How long does it take you to prepare a post?
Depends, a while I guess especially for the reviews I write as I like to be thorough with them. I may write bits and pieces of a review while I'm reading but it's not until I've finished the actual book that I will take time and write the whole review. Then I have to check that it both reads and flows well, that it contains everything I want and is well formatted and then before posting I'll recheck it as I like to think that I write the best review/blog post I possibly can. 🙂
How do you feel about the book blogger community/culture?
The culture is great, as it brings book lovers from across the world together!
I think the community is also really cool and very friendly, I've had some really nice comments about reviews and posts I've blogged and it's awesome getting likes and comments and knowing people are reading and enjoying my blog.
What do you think one should do to have a successful blog?
As it's your own blog, what maybe successful for you won't be for others and vice versa, merely focus on what you want to achieve and not worry about others.
Make the blog personal to you and just be genuine-simple advice but with only being new to blogging I really don't think I can answer the question as I'm not even sure my own blog is successful! Though if I had to answer Yes or No, I'd say Yes it is a success as it's turned out far better than I ever thought it would though I'm sure some of you will disagree and that's fine. 🙂